Functional, In-Circuit & Flying Probe Test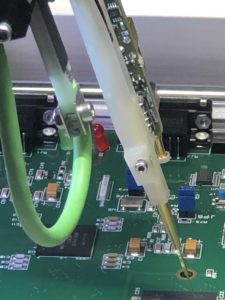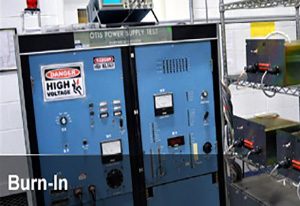 Altek Electronics has been providing circuit board test for our customers for over 44 years, and has a fully staffed test department. Our technicians have decades of test and troubleshooting experience including both in-circuit test and functional test.
Flying Probe Testing Testing
Flying Probe testing is now at Altek. The installation of the SPEA Multi-Mode Dual Side Probe 4060s2 is complete.  Ultra-Fast Soft Touch Technology with accuracy to 0.1pf.  Simultaneously testing on both sides of the board at the same time, while testing polarized capacitors and other tall components up to 110mm in height.
In-circuit Testing
In-circuit tests are performed on our Teradyne LH Test Stations using bed-of-nails fixtures. This type of circuit testing is very effective in confirming accurate printed board manufacture by looking for:
Soldering defects
Proper component placement
Correct component values
Burn-In Testing
Exercising equipment with an electrical burn-in period can weed out infant mortality failures. If the equipment doesn't fail within the first few hundred hours of operation, then it is more likely to provide many years of trouble-free operation. We can support your all of your burn-in requirements.
Functional Testing
Functional tests are performed on in-house test fixtures or customer-supplied test stations and verify that the circuit board meets the customer's specifications and will work in the final system.
Some of the functional tests that we perform include:
Board level
Sub-assembly level
System level
Cables and Harness
Circuit board testing to confirm product quality and as a means of promoting continuous improvement in our processes.
Additionally, we have a Data I/O 3980xpi and a BPM Microsystems 1610 programmer on site with the capability to support thousands of different devices and numerous package styles. We use several serial programming interfaces that provide In-circuit Serial Programming (ISP) for many IC manufacturers' devices such as Altera, Atmel, Lattice, Microchip, Xilinx and more. Altek can design, build and maintain your test fixtures in addition to testing your boards.