When talking about areas of concern in such a complex industry, it's sometimes difficult to priorities them in order of importance – so let's talk about it. Frequently we are talking about DFM, solder joint inspection, testing, parts obsolescence, solder voids, REACh compliance and the SCIP database just name a few. While these are all important topics, one new challenge has certainly risen to the top of the list.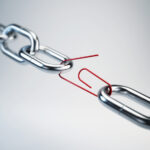 What's today's conversation like?
Weak links in your supply chain may be more apparent today and overshadow the "normal" conversations with your contract manufacturers. Today, companies are facing new challenges that have changed the daily conversation. Manufacturers must focus on right sized work forces, CDC guidelines, component availability and critical lead times. We know that these unusual times have exposed weaknesses in some OEM's supply chain that they didn't know existed.
How strong is your supply chain?
OEM's must focus on safety in production, maintaining schedules, and delivering essential military, industrial and medical equipment to market. How well are your contract manufacturers managing your risk exposure today?
Are they:
Maintaining quality acceptance rates and On-Time delivery?
Ensuring the safety of their staff with PPE and rigorous cleaning protocols?
Working with a diverse group of part suppliers to ensure components availability?
Working on advance ordering to support long lead items?
Stocking parts on site to meet schedule needs?
Offering testing options on quick turn prototypes without the investment of costly fixtures?
Maintaining multiple work shifts to maintain production capacity?
Leveraging buying power to maintain fair market pricing?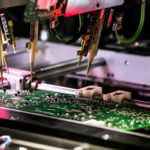 Many companies are experiencing issues with their supply chains and are re-evaluating their sources, seeking options that will provide quality product, on-time delivery at the lowest overall cost of ownership.
OEM's need to monitor how well their contract manufacturing partners are performing to their key metrics to make sure they can provide quality product on time, every time.
If your Contract Manufacturer is checking all the boxes you are in good shape. If not, give us a call, we'd love to chat.