Choosing a CM with a strong Engineering Department
Today's electrical engineers are designing circuit boards that enable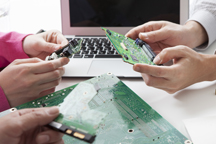 technology we didn't dream about a few decades ago. From driverless cars to smart homes, new applications are changing the way we design and build boards. New products require smaller board sizes and a tighter footprint. This is why board layout is more important than ever. With less real estate, it's tempting to place components too close together, creating manufacturing issues that can be compounded on panelized products.
Design Review
Some common board failures can be attributed to design oversights. Make sure that your CM's process includes a DFM review as a part of their normal business practice. For example, they can identify potential issues with blind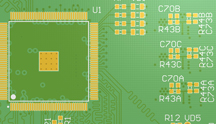 or buried vias caused by insufficient copper thickness or stacking. Layouts may not allow adequate spacing for proper thermal distribution during reflow or proper space for inspection, testing and rework. In addition to the PCB, the Engineer should analyze the BOM to identify component lifecycle risks, environmental compliance issues, long lead times and obsolete parts. Uncovering design and BOM weaknesses early in the process will significantly reduce your time to market and field failure rate. We can't stress enough how important it is to involve your CM as early in the process as possible. A manufacturable design is the foundation of a successful product launch.
New Design
Starting from scratch? Identify a CM with a robust Engineering team. Utilize them as an extension of your business for new product development. A valuable CM will work with you from concept to schematic, layout,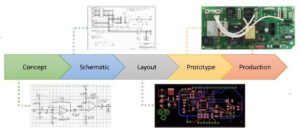 prototype, and production. Designing with the best manufacturing knowledge on your team will help you avoid design pitfalls and make sure your product moves through production with ease.
Product Support
Overcoming obsolete parts is a stumbling block with legacy products. Make sure your CM's Engineering team has the ability to perform component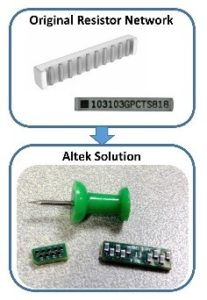 engineering services and design custom solutions, such as daughter boards, to replace obsolete parts. Ask for examples of solutions they have provided for their customers.
Having a CM that can provide custom Software Development is a plus for product support. This is a value-added service, keeping your active and legacy products on the market for your customers.
If you are not getting enough support from your current Contract Manufacturer, let us know. We have over 46 years of experience that we can put to work for you.
https://www.altekelectronics.com/engineering