Understanding how it's made.
Understanding the process that will be used to manufacture your product can provide insight into the overall quality of your electronic assemblies.
Quality Control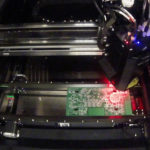 All manufacturing processes have opportunities for defects. Ask what type of inspection occurs throughout the process. Does your CM use state-of-the-art equipment, such as solder paste inspection and 3D automated optical inspection? Having paste and optical inspection in the line flags defects before they make it off the line, and helps the CM perfect their process to eliminate defects altogether. Make sure your CM can also provide testing services. Functional and in-circuit test can ensure that your boards will work as intended in their application. A CM with the right engineering resources can design and build custom test fixtures and write code to automate testing and track test results. Is burn-in testing a desirable option for your product? Make sure this is addressed with your CM before your order is placed. A quality CM should ask these questions up-front and make sure they are planned into the job cycle.
Compliance Requirements
RoHS, REACh, ITAR, IPC Class, J-STD – Review your drawings before going to bid and make sure these and other requirements are clearly indicated on the drawings.
Best Practices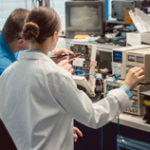 To maximize ROI, get your Contract Manufacturer involved early in the process. Talk about the following and make sure your CM measures up:
• Engineering expertise
• Quality and On-time delivery metrics
• Six Sigma practices
• Evidence of LEAN and continuous improvement initiatives
• Global Supply Chain Management
• Kanban inventory
• Investment in state-of-the-art capital equipment
If you are a company that has limited resources or are working at capacity, it's critical to align with a Contract Manufacturer that can provide you with the depth of support you need.
If you are not getting enough support from your current Contract Manufacturer, let us know. We have over 46 years of experience that we can put to work for you.
https://www.altekelectronics.com/engineering