You might say it was Crazy… but the results were so meaningful. Customer feedback is always important for a company to continuously improve, but how our team performs during less than optimum world conditions is a good test of our company, process controls and employees. We found that our on-time and quality acceptance rates have remained steady and our customer satisfaction excellent.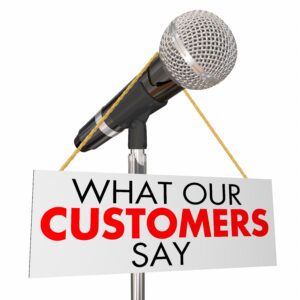 "We value Altek very much as a supplier and partner and appreciate Altek's willingness to work with us through any challenges that arise."
(For additional customer comments see the list at the bottom of this post.)

As an employee here at Altek I see what we do here every day and it's amazing. I work in marketing, so I won't attempt to take credit for any of the great work done here. However, I do love talking about it. The amount of energy and planning that goes into meeting the customer's needs is impressive. Our founder, Stephen Altschuler says,"The Customer is King", and at Altek, they are.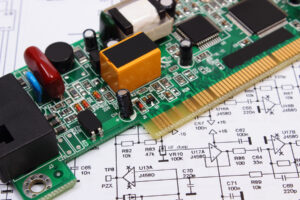 The engineering department may be participating in the design of a new product, providing DFM support or creating custom solutions for obsolete components.
Our staff members in estimating, document control and purchasing make sure your product can be produced in the required time and at the right cost. They identify obsolete parts, BOM inconsistencies, last time buys and quantities that will have a positive impact on your unit cost.
Altek's Process and Production Engineers work together to create a "digital traveler" profile for your products in the manufacturing process. This ensures your product is built correctly the first time and every time thereafter. Our Director of Continuous Improvement works right alongside them to take waste out of the process and keep costs low.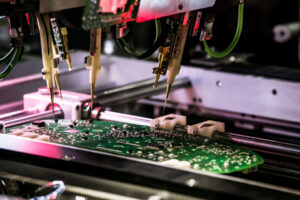 The manufacturing staff with extensive on hands training and eagle eyes oversee the product build. There are hands on every day overseeing each operation, performing inspection and testing of your product prior to shipment.
And last but certainly not least is Customer Service. They are the team that keep our customers informed, and they monitor your product every step of the way. They make sure your customer experience is positive and the process runs smoothly.
I would be remiss if I didn't acknowledge the management team at Altek for its guidance, instilling individual ownership and an openness for creative thinking.
Altek is a finely tuned team that takes pride in their work and a job well done.
Here is what our customers are saying about Altek…
"We value Altek very much as a supplier and partner and appreciate Altek's willingness to work with us through any challenges that arise."
"Continue your attention to detail. Altek is above the Bar!! Never a bad question… only the one not asked."
"Altek is very responsive to customer needs and provides excellent service."
"I appreciate everything your team does for us!! Thank you!!"
"One of the easiest companies to deal with overall. Keep doing what you're are doing, you make doing business a pleasure."
"Thanks for the great service, esp. in these difficult times."
"Thanks to Laura Brown, Christine Almeida and Michelle Cunha for all their help."
"Responses are excellent from support/customer service. Altek team does a great job. Appreciate all the support during these times, especially for high priority requirements when we need to support our customers and production needs."
"Altek has met or beat some expedited deliveries. There have been a few quality issues, but they have been addressed immediately. Mistakes will be made but it's all about the fix/recovery. Altek team has been very responsive."
Great team of people work at Altek, always going above and beyond what is expected. Thank you so much :)"
The Altek Team should be very proud of the job they do. I know that our customers appreciate it as much as we appreciate them!