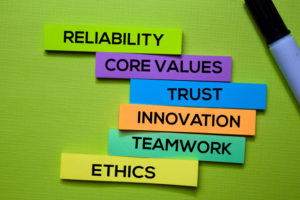 Altek conducts customer satisfaction surveys throughout the Year. In addition to the continuous dialogue we have with our customers, we believe it's important to "officially" check in on how we are doing. 2019 was a great year at Altek and it looks like our customers think so too!
Here are our 2019 customer comments!
Technical Support:
• Altek is a valued supplier for "Aerospace Customer". Altek has always provided technical expertise while meeting all of the schedule and quality requirements.
• The staff at Altek is extremely accommodating. Altek has been helpful in all phases of our business–Design to production to service.
• Altek adapts quickly to our changes and always provided great feedback.
• It has been a pleasure working with Altek. Everyone we interact with is kind and professional. Sabrina communicated wonderfully with us during the quoting process. Brian's (process engineer) meticulous review of our assembly gave us valuable feedback on our assembly process which translated into an improvement in product quality. Altek takes pride in not only about their process but ours. Thank you Altek…
• Working with Altek has been great. Sabrina's been great in helping with everything and in a timely manner. Rob, the engineer, gave us some great tips before quoting during the design phase. When quoting, the board manufacturer and Altek communicated wonderfully with us. They gave us valuable information to help improve some things that could really have messed the boards up, and helped us try to come to a good place with a complicated board design. It's always great when a manufacturer who cares about the end user's design actually working before they manufacture it.
Product Quality:
• Everyone in Connecticut agrees… Altek quality and value is unmatched!!!!!
• Our partnership with Altek has been a pleasant experience for a few decades. We look forward to the next decade working together!
• Exceeds all expectations on time delivery and quality.
• Altek has been nothing but a pleasure to work with over the years. Their attention to detail is second to none!
• Excellent service and quality! Pleasure and success doing business for Electronic PCB, Panels and Chassis assemblies.
Service and Delivery:
• The whole Altek staff is a pleasure to work with. Kudos to Christine for keeping our account in such good shape. She and Altek look out for our best interests.
• Not sure what to comment on, the customer service is the best.
• Michele Cunha does an excellent job at getting back to me with timely information.
• Altek is a best in class top notch supplier. Highly recommend. A pleasure to do business with. A+++ Christine Almeida is AMAZING!!!
• I appreciate everyone who supports our account. I wish more suppliers were more like you.
• The Altek team is a pleasure to work with, fair, responsive, reliable, A+++
• Excellent customer service and delivery, Valued partner for our PCB services.